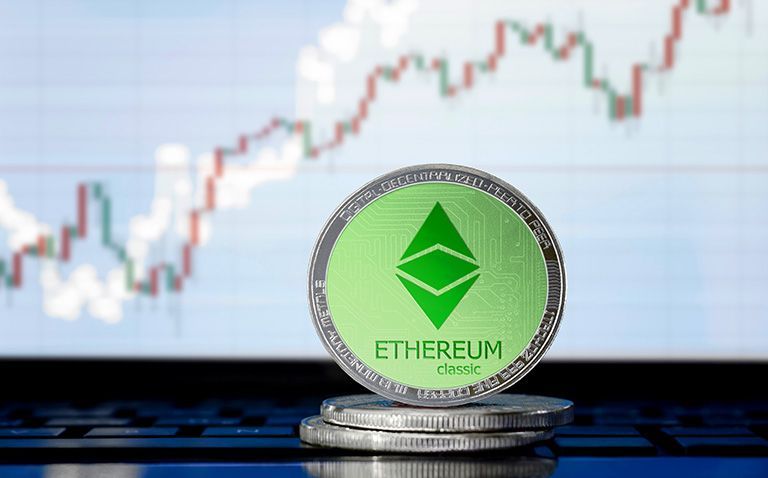 Você sabia?
Quer ficar mais esperto e rico com criptomoedas?
Inscreva-se! Nós publicamos novos vídeos explicativos sobre criptomoedas toda semana!
Hot VS Cold Wallet: Which One Do YOU Need? (Animated)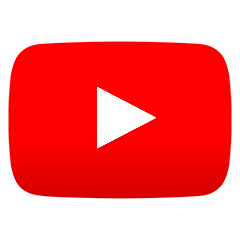 Introduction
"How to Buy Ethereum?" It's the question everybody's been asking since Ethereum went from $8 at the start of 2017 to over $1,000 by the end of 2017.
Whether you already know a bit about cryptocurrencies or you know nothing about cryptocurrencies, this guide is the place to begin. It'll give you a good understanding of the different platforms you can use to buy Ether (Ethereum's currency) and how to decide which is the best and safest option for you.
Crypto is new, ever-changing and far from simple. The good news is: I'm going to make it simple! Before I teach you how to buy Ethereum, though, I will explain how Ethereum works. It is much more than digital money — Ethereum changes the way many businesses work.
If you have already learned about Ethereum before and understand what it is, you can skip the next section — just scroll down to the "How to Buy Ethereum in Three Easy Steps" section instead.
How to Buy Ethereum: So, What is Ethereum?
Well, firstly…

To understand Ethereum, you must first understand the technology it uses. The technology it uses is known as "blockchain". This requires some research, so I recommend reading our Blockchain Explained guide. If you don't have time though, here's a short explanation.
To put it simply, a blockchain is a global database that is shared and operated by many computers. These computers are called "nodes". The nodes work together in a team to transfer information in the database and verify it using cryptography (secure code). As the database is shared by many different nodes, it won't be shut down if one of the nodes were to fail, break or be hacked. This is known as being decentralized, meaning it doesn't operate out of one center, but many.
For example, sometimes when you attempt to access a website and it crashes, this means their server is one central location. With the blockchain, there is never any downtime! With different nodes running at the same time all around the world, it cannot crash. This is because the information is shared everywhere, not just in one place! Hence, decentralized.
Now Then, Let's Move On To How Ethereum Uses This Technology…
Following the success of Bitcoin, (the first major use of blockchain technology),  (and one that you must have heard of if you lived on Planet Earth in the past year!) Ethereum was launched in 2015. It is known as "Blockchain 2.0", Ethereum improves the way the blockchain operates with the introduction of smart contracts.
A smart contract is like a promise that can't be broken: once it is put in place, it cannot be changed. This provides a far more secure way to do business.
So, How Does a Smart Contract Work?

Let's imagine that your employer is up to date with technology and wants to pay you in Ether. Your employer will create a smart contract that tells the Ethereum blockchain to pay your salary to you in Ether on the 15th of each month. As you can see, smart contracts let you program/automate transactions on the blockchain.
Now, let's imagine buying a car using a smart contract. If you pay the amount of Ether required for the car (by sending it to the smart contract), then the ownership of the car is sent automatically to you using the blockchain. This transaction is then verified by all the other nodes around the world and added to the blockchain. It is a much safer way to do business.
Well, What's So Great About a Smart Contract?
It eliminates the need for a third party in many different transaction scenarios! In the examples I have just mentioned, you would normally rely on a third party.
In the employer example, you would rely on a bank to move the salary/money into your account on the day you are due to be paid (your "payday"). By using the smart contract instead, you do not need a bank to process your transaction — the smart contract tells the blockchain to process (send, verify etc.) the transaction on your payday.
In the car example, you would normally rely on a car dealership and broker. With smart contracts, there is no car dealership or broker to which to pay a fee!
Additional note: If you worked abroad, the bank would charge your employer a lot of fees to pay you. The payment would take 3+ days to process too. With smart contracts, it's almost instant and your employer has no bank/third party to which to pay a fee. This is another great advantage and reason to use smart contracts!

Você sabia?
The Fuel That Powers It All
So, you know what smart contracts are now. You know that Ethereum is the platform/blockchain that operates them. But what is it that powers it? These "nodes" must be using electricity, right? What pays for that?
Well, this is where I introduce you to Ether (ETH). It is Ethereum's currency. It is the gas that powers everything. In fact, it is actually called gas when we use it for Ethereum transactions.
The nodes that run Ethereum are paid in Ether for their work. This pays for their electricity costs and also pays them a profit. This process is referred to as mining.
Due to the demand for Ether, it means it is highly liquid. This means it can be easily converted to cash (fiat currencies i.e. USD, EUR, JPY etc.). Also due to its demand, the price of Ether has increased a lot, so millions of people are investing in it.
Even though you know about Ether and its demand, it's still confusing, right? I'm sure you're still asking yourself why and how to buy Ethereum. So, let's get into it…
Why Would I Buy Ethereum?
If you're wondering, "Should I buy Ethereum?" perhaps you should ask yourself "Why shouldn't I buy Ethereum?". It is the second most popular cryptocurrency in the world, and there are good reasons for it.
Our world currently works in a centralized model. Foreign exchange rates, interest rates and taxes are all controlled by a central point (i.e. banks and governments). Ethereum and its smart contracts provide a new model — a decentralized model. It is important for investors and businesses to be a part of this new model as it is considered by many as the future.
Ethereum's price has increased greatly since it was created. On 1st January 2017, 1 Ether was worth just $8.24. By 1st January 2018, 1 Ether was worth $747.52. That's an increase of over 9,000%!
While Ether wasn't the first cryptocurrency, it learned from the mistakes of those that came before it. For example, Bitcoin's transactions take over ten minutes to process. Ethereum's transactions, however, can take just seconds to process.
Because Ethereum and its smart contracts are changing the way the world works by removing third parties, the value is hard to put a price on. It is very volatile (the price changes a lot every day) in the short term. The general long-term forecast, though, is that the value of Ethereum will continue to rise as it becomes more and more popular each year.
When the world uses Ethereum for its purpose (to remove third parties), then we'll find out how much Ethereum is really worth. Even so, buying and selling Ether and other cryptocurrencies is a very popular way to make money.
So, now that you understand why people invest in Ethereum, how do you buy Ethereum?
How to Buy Ethereum in Three Easy Steps
Step 1: Get a Digital Wallet
As Ether is a digital currency, you'll need somewhere to store it — a digital wallet. Just like a regular wallet, you can store many currencies in it. When you visit other countries, you might carry US dollars, Euros and Pounds. The same applies to digital currency — you can store lots of different cryptocurrencies depending on which wallet you use. For Ethereum, you must use an Ethereum-compatible wallet.
You can get web-based wallets (available on a browser), software wallets (that you download) or hardware wallets (a physical wallet that you buy and connect to your computer via USB).
Web-Based Wallets
This is the least safe option and we advise against it if you're storing an amount that means a lot to you. If you use one, we recommend MyEtherWallet, Mist and MetaMask.
When you go to MyEtherWallet, be sure to bookmark the website to your browser for extra security.

If you're unsure how to bookmark the website, see the image on the right taken from Google Chrome. You click the star while on the website, and then it'll be put below your address bar when you open a new tab.
So now, when you go to MyEtherWallet, always click the bookmark instead of typing in "MyEtherWallet"!
Software Wallets
These are wallets that you download onto your computer, tablet or mobile phone. They offer better security than web wallets. I recommend Exodus and Jaxx.
Exodus isn't available on mobile, but it has a fantastic design and is easy to use. I recommend Jaxx for its great mobile app! Another good thing about Exodus and Jaxx is that you can use them to convert from one cryptocurrency to another. For example, you can convert Ether into Bitcoin.
Hardware Wallets
The other option is to buy a hardware wallet. Hardware wallets are the most secure way of storing Ether and other cryptocurrencies.
They are small electronic devices that connect to your computer via USB. Your crypto will still be stored on the blockchain and in an online account, but you cannot access the account without your hardware wallet. As long as you keep your hardware wallet safe, you cannot be hacked!
For hardware wallets, I recommend TREZOR and Ledger Nano.
Whichever wallet you choose, you'll have an ETH address once you have created, downloaded or bought your wallet. When you buy Ethereum, this is the address to where you'll send it.
Step 2: Buy Ethereum
Digital currencies are an open marketplace, which means you can choose how you purchase Ether. This gives you more control and allows you to build your portfolio in whichever way you prefer.
Note: For anyone who isn't a bit of an investment geek, your "Portfolio" is your collection of investments.
To know how to buy Ethereum, you first need to know where to buy Ethereum. You can buy Ether from many different exchanges (online platforms). You can also use ShapeShift to convert other cryptocurrencies into Ether, or buy from another person using LocalEthereum.
To buy Ether using fiat currencies (USD, GBP, EUR, JPY etc.), you'll need to open an account on one of the following exchanges. On each of them, you can buy Ethereum with credit card and bank transfer.
Coinbase is the most popular digital-currency exchange and is also the most user-friendly. It's as simple as downloading the app or visiting the site.
You can pay using bank transfer on Coinbase and it is one of the easiest ways to buy Ethereum. It isn't available in every country, though, so make sure that you can use it in yours.
Coinbase's fees are 1.49% - 3.99%. The fee is different for each payment method — debit/credit card fees are higher than bank transfer fees.
How to Buy Ethereum with Coinbase
First, open a Coinbase account. Just go to the Coinbase website, click 'sign up' and type your details into the required boxes.


Next, open your email inbox and find the email that Coinbase has sent you. Click the link in and log in to verify your email address.

Once you have logged in, you have to verify your phone number. Enter your phone number and click 'send code'. Coinbase will send you an SMS with a code. Enter that code into the box on Coinbase.

Now that you have signed up, add your payment method. Choose from debit/credit card or bank transfer.

Select 'Buy/Sell' next to 'Ether' and select/enter the amount of Ether you want to buy. You can pay with USD, GBP or EUR.

Click 'Buy ETH'.
CEX.io is another easy-to-use exchange, although the website is simpler than the app is. (Maybe this is something CEX will improve soon). One of CEX.io's big advantages is that it is available in more countries than Coinbase is.
How to buy Ether with CEX.IO
Sign up for a CEX.IO account

Click 'Register' in the top right of CEX.io's homepage.
Type your details into the required boxes or click 'Login with Facebook' if you would like to use Facebook to sign up.
Open your email inbox and find the email that CEX.IO has sent you. Click the link in the email to verify your email address.

Next, CEX.IO will ask you to enable two-factor authentication. This provides an extra layer of security to keep your account safe.
The next page will say 'Buy BTC' when you first land on it. Click 'BTC' and you will see a menu. From the menu, select 'ETH'.
Next to 'Buy ETH', you will see 'For USD'. If you want to use a different fiat currency, click 'USD' and you will see another menu. In the menu, choose EUR or GBP. These are currently the only fiat currencies you can use to buy Ether on CEX.io — maybe they will update this! 

Choose/enter the amount of Ethereum you want and then click 'BUY'.
Launched in 2013, Coinmama is also very beginner friendly. You can only buy Ether and Bitcoin, but it has low fees and accepts debit/credit card & bank transfer. Note: Coinmama only accepts USD and EUR.
How to buy Ether with Coinmama
Sign up to Coinmama

Go to the Coinmama homepage and you will see a form below 'Register' on the right-hand side of the page.

Type/enter your details into the boxes on the form.

Click 'Register'.

Open your email inbox and find the email that Coinmama have sent you. Click the link in the email to verify your email address.

Now that you have signed up, you need to log in to your Coinmama account. Once logged in, click the 'Verify your account' tab and verify yourself:

First, click 'My Account' then select 'Verify my account' on the left.

Fill out the form with your information and include your national identification.
On the next page, you will need to upload copies of the front and back of your passport or national identity card. Then, you will need to take a photo of yourself while holding a piece of paper with 'Coinmama' written on it with today's date. Coinmama provides the below example so you can get this right. 
Once you have taken your photos, attach them to the online form and click 'Upload'. You will receive the following message. 

Please note: You will have to verify your account every time you wish to invest in larger amounts of Ether. This first verification will allow you to buy up to US$10,000. The other amounts can be seen in this screenshot.

Click 'ETHER'. It is in the menu at the top of the website.

Choose/enter the amount of Ether you want and click 'buy now'.

Click 'credit/debit card via Simplex'.

Type your wallet address (this is from the wallet you created in step 1) into the box below 'Please insert your Ethereum wallet address' and click 'Complete payment'.

Type your payment details into the boxes on your screen and click 'Pay now'.

Your Ether will be sent from Coinmama to your wallet. This can sometimes take seconds, but at other times — when the Ethereum network is busy — it can take up to an hour. When the Ethereum network is really, really busy, it may take longer than an hour. This is an issue that Ethereum is working on.
Step 3: Store Your Ether
So, you've bought your Ether. Congratulations! Now, you'll need to send your Ether to the wallet that you created in step 1. This is because it is much safer to store your Ether in your wallet than it is on an exchange.
I'll show you how to send your Ether to your wallet from Coinbase and CEX.IO. If you bought Ether on Coinmama, you don't need to do anything — your Ether is sent straight to your wallet when you buy it.
Sending ETH From Coinbase
Select 'Send/request' from the menu at the top of the website.

Type/enter the address for your wallet that you created in step 1.

Type/enter the amount of Ether you want to send and click 'send funds'.

Coinbase will send you an SMS with a code. Enter that code into the box.

Click 'confirm'.
Sending ETH From CEX.io
Click the 'FINANCE' tab in the top menu.

Scroll down the page until you see 'ETH'.

Click the 'withdraw' button that is next to 'ETH'.

Type/enter the amount of Ether you want to send in the box on the right. It is below 'Select currency and amount'.

Type/enter the address for your wallet that you created in step 1 into the box in the center of the page. It is below 'Enter the recipient's address below'.

Click 'Withdraw'.
How to Buy Ethereum: Conclusion
So, you now know where and how to buy Ethereum. You've either bought it already, or you're thinking about it and still wondering which is the best way to buy Etheruem..
Well, if you're still wondering, let's use the information in this guide to help you decide.
Which Is The Best Place to Buy Ethereum?
Payment method
If you want to pay in GBP, you should use Coinbase as the other exchanges don't accept GBP.  Coinmama only accepts EUR and USD, but CEX.UO accepts RUB as well as EUR and USD. So, if you want to use EUR or USD, you can use any of the three exchanges. But if you want to use RUB, you'll have to use CEX.IO!
Location
If you're living in the U.S., you'll most likely have to use Coinbase or Coinmama. This is because CEX.IO is only available in a few U.S. states. You can see the list here. If you're living in France, Germany, China, Japan or South Africa (and lots of other countries in Asia and Africa), you can't use Coinbase, so you'll have to choose from Coinmama or CEX.IO.
Tip: Coinmama is available in every country!
Fees
Let's compare the credit/debit card fees on each exchange/platform:
Coinbase — 3.75%

IO — 3.5% + $0.25

Coinmama — 6%
So, avoid Coinmama if fees are important to you!

Prós
Segurança de alto nível
Suporte a apps DeFi
Armazene mais de 5500 ativos, instale até 100 aplicativos simultaneamente

Prós
Segurança de alto nível
Carteira de criptomoedas muito bem conhecida
Suporta um número enorme de criptomoedas

Prós
Suporte de múltiplas criptomoedas
Muito segura
Suporte de endereços SegWit e Bech32
Ease of Use
Coinbase is the most user-friendly — the website and the app (available on both iOS and Android) are both very easy to use.
Coinmama, however, sends your Ether straight to your wallet so that you don't have to do it yourself. That saves you the whole of step 3 in our guide!
CEX.io is still user-friendly, but not as much as these two.
There you have it. I hope that you are now able to make your decision with confidence and begin your Ethereum journey. If you have any questions, please do not hesitate to ask us.
Note: With any investment, it is important to think about all risks involved. We must always do our own research.
Deixa o seu comentário honesto
Deixe sua opinião genuína e ajude milhares de pessoas a escolher a melhor exchange de criptografia. Todos os comentários, positivos ou negativos, são aceitos, desde que sejam honestos. Não publicamos feedback tendencioso ou spam. Então, se você quiser compartilhar sua experiência, opinião ou dar conselhos - o espaço é seu!