Your Learning Path
App Design Techniques: Create Beautiful User Interfaces
Find the right inspiration for your app design and master Sketch to give users the best experience possible.

Tutorial de Sketch: um guia para iniciantes no Android e no iOs App Design
Uma maneira simples para iniciantes aprenderem como projetar aplicativos móveis com este tutorial de Sketch 3
Start your learning path
Start Building Apps From Scratch
Dive deep into the technical side of app development. Learn about Java and the way it is used to produce Android apps.

Como criar um aplicativo para Android: Desenvolvimento para iniciantes
Aprenda de forma abrangente como criar um aplicativo para Android com o aplicativo Nougat
Start your learning path
Firebase Android Tutorial: Database Management Explained
Learn how to integrate Firestone into your app to guarantee secure authentication and data management.

Tutorial Firebase para Android: Domine Firebase Firestore para Android
Você vai aprender tudo sobre o novo Firestore, uma tecnologia baseada em documentos NoSQL
Start your learning path
How to Publish Your App on the App Store
Create ideal optimization strategies to guarantee that your application gets the recognition it deserves.

Aprenda a otimização da loja de aplicativos: marketing e monetização de aplicativos para dispositivos móveis
Aprenda a comercializar um aplicativo e técnicas de otimização de loja de aplicativos
Start your learning path
Creating Monetization Strategies for Your App
Learn how to apply various monetization tools to increase your revenue and user community.

Curso prático e completo de como monetizar aplicativos
Aprenda como promover um aplicativo
Start your learning path
You will learn from these experts

Mark Price
Mark is obsessed with creating in-depth, very detailed online tutorials on many topics related to development. He's a CEO of Devslopes, and a valuable resource in your career path.

Alex Genadinik
Alex is highly experienced in delivering theory and practical tasks in over a hundred courses that he's developed. An expert in software engineering, SEO, social marketing, and entrepreneurship.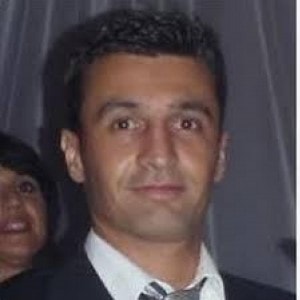 Yohann Taieb
Yohann is among the leading instructors in mobile game programming. He helped over 50,000 students to publish and reach top spots with the apps they created.